(No, that's not a typo.)
There's an infamous notification box from the dark days of Internet Explorer 6 that "warns" the user that they are "about to view pages over a secure connection" — in other words, they get a big security alert when they were about to do something secure.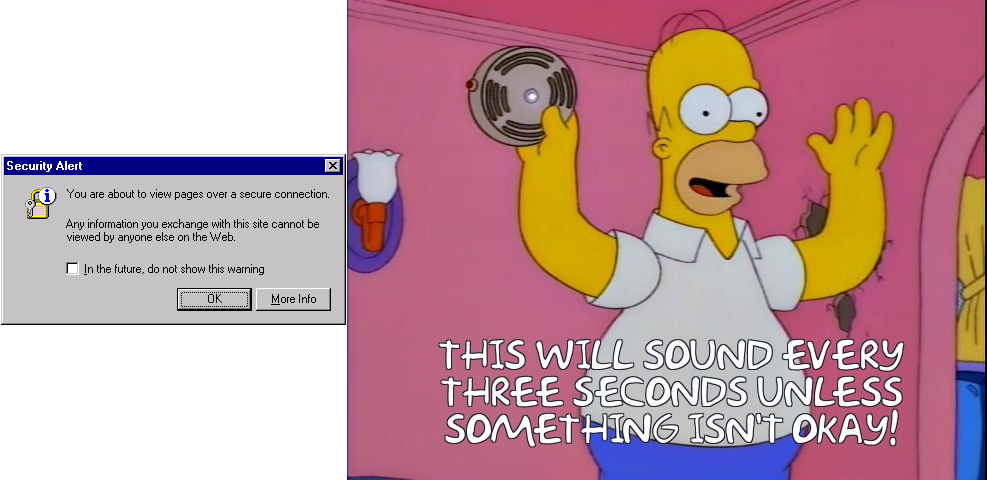 The problem with this sort of thing should be obvious: it's training people to either ignore alerts and notifications entirely, or overreact to each one they see. And while that's more of a UI/UX problem, it's one with some pretty major implications…both security and otherwise.
Continue reading

"Notification Qverload"